Maybe you are looking to create an eclectic work space or perhaps you're unable to find just the right color to match your desk or your bookcase. In any case, it is worth noting that different wood color finishes can still complement each other even if they aren't part of a matching set and that you can use wood finishes that aren't the exact same as your wood floor. Here are some tips on how to successfully and beautifully mix wood finishes.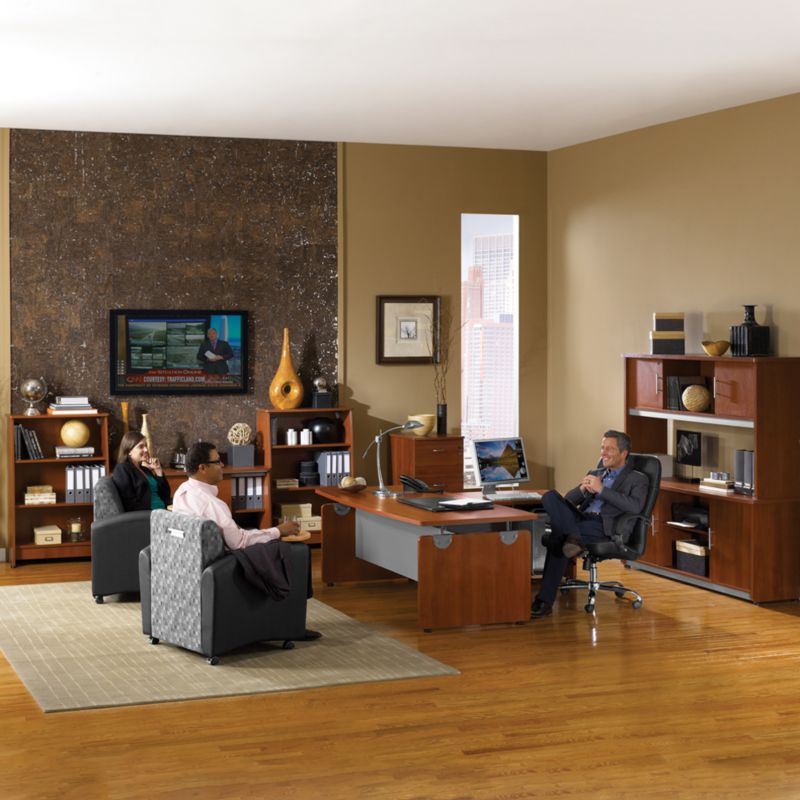 Consider the Grain & Undertone of the Wood
See if there are any color undertones that match the furniture or wood floors of your space. For example, if a piece is primarily oak, but has a dark grain/undertone, it is sure to work wonderfully when paired with dark furniture. This is a great way to create visual interest as you can avoid being too "matchy-matchy" with pieces that still work well together. This is also true when dealing with a wood floor. As you can see above, the desk and complementing storage pieces match the warm undertones and wood grains in the flooring almost perfectly, creating a beautifully put together office design.
Look for Balance
If you are mixing wood finish colors, it's best to do so in a way where the different finishes are equally represented in a space. That is, no one wood color finish should outdo or overpower the other.
Think Stylistically
Are you trying to convey a certain style? If so, mixing certain colors and wood finishes can help you do just that. While white and black offer a more modern feel, using black furniture pieces with weathered oak finishes conveys an industrial modern feel, changing the design elements of the room substantially. A good way to consider your next furniture purchase is how the wood color will impact the type of style currently in your office.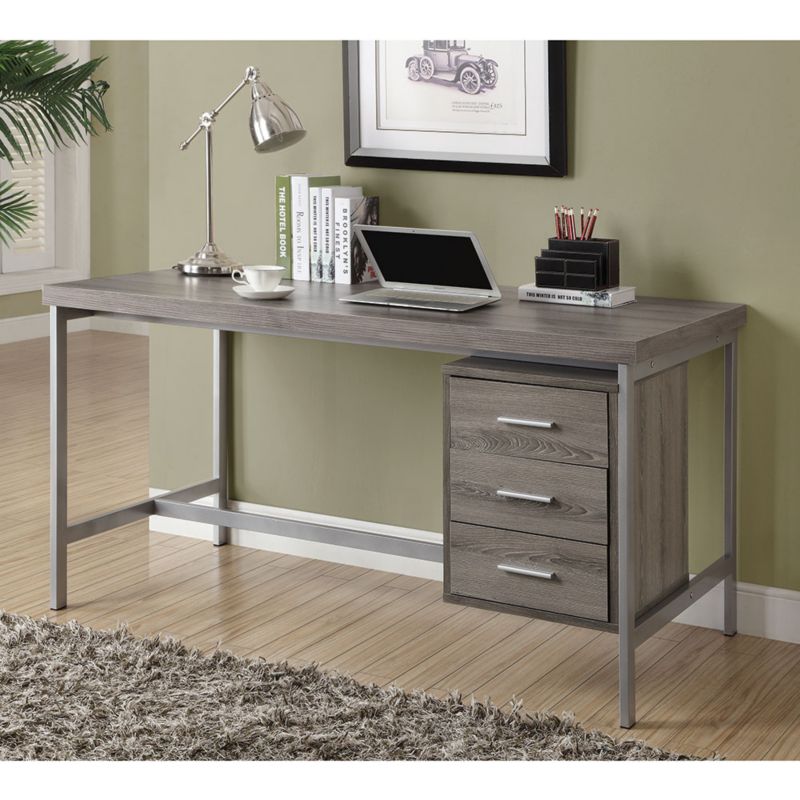 Use Another Color to Bring it Together
Different wood colors can be united by other colors and other textures. Be sure to choose a color that complements both wood finishes nicely. This color can then be used to pull the look together harmoniously. As you can see from the picture above, the shade of green on the wall works on an individual level with both the industrial gray finish of the desk and the light wood color of the floor, thus bringing the two together in an eye-pleasing way.
By Rachel Bindl on Friday, October 31, 2014
http://www.officefurniture.com/blog/how-to-mix-wood-finishes-in-office